management Team
Mr. Nikhil Shah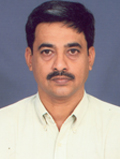 Present Technical Director of NIFA ELECTRONICS PVT. LTD., Nikhil Shah is a qualified electronics engineer.

1ST Employer – SYSTRONICS :: He served as a Service Engineer, after which he was promoted to Sales-Service Engineer. Territory –Madhya Pradesh & Saurashtra. Joined in Sept'1988 after completing Electronics Engineering & worked till Dec'1989. Was handling Test-Measuring & Oscilloscope products.

2nd Employer – A.T.E. ENTERPRISES LTD. :: as a Sales-Service Engineer. Territory – North India, Gujarat, Madhya Pradesh & East India.. Joined in Jan'1990 & worked till Feb'1991.. Was handling UHT Machines, Homogenizers & Milk Collection System. Worked with NDDB, Anand for Computerization of Raw Material Receipt Dock in Dairies & Rural Milk Collection Societies for 6 months.

Born to be an enterpreneur, he started a small business dealing in offline UPS products in February 1991, and by 1998 he established NIFA ELECTRONICS Pvt. Ltd. His optimistic approach, analytical thinking and an ability to take measured risks allowed him to expand his business in the arena of POWER CONDITIONING, POWER MANAGEMENT & ALLIED TECHNICAL SERVICES. Today his organization is spread across whole of western India. The company strongly believes in discipline & quality of work. It is held together by well organized, professionally managed & structured departments like Sales (with optimum strength of engineers), Servicing, Accounts & Administration.

Unique Features of his business are,
Unrelenting hard work since the last 22 years
Served more than 3000 clients
Complete integrity and ethics maintained
Social life given equal importance
Eagerness to satisfy the customer
Skill to work according to the market demand and new researches
Different thought process
Nikhil Shah is an extremely hard working and affable person. Although he has progressed along with the new age mentality, he still believes in the values depicted in our culture and follows the Bhagavad-Gita – "KARMANYEVADHIKARASTE MA FALESHU KADACHAN".
Working without any expectation of a reward. Always prepared to face life as it comes, he has maintained utmost integrity and ethics in the organization. He has a passion to help the society which gave him so much. To satisfy this burning desire, he keeps himself busy serving different organizations.
VIDYAVIHAR KUL – An Old Students' Association of C.N.VIDYAVIHAR, where he serves as a joint secretary. Took charge in 2004, with a corpus of Rs.50000/- & 2000 members. Today, he has managed to increase the trust fund to Rs.300000/- and the association has 5000 Members. More than 75 Members are working in the Sangathan to execute various projects. His constant effort has lead to the development of an Institute for Scholarship ranging up to Rs.2.5 lacs, Green Development of Rs.5 Lacs, building a Rs. 7 lacs worth Sanskar Hall, and conducting an Annual program since the last 5 Yrs.
NIFA-SHRINATHJI FOUNDATION – He works to promote and publish Shrinathji Literature. He played an instrumental role introducing NITYA NAVIN SHRINATHJI (Shrinathji Darshan for 365 Days) BHAGVAT Picture Story, Audio CDs of Shrinathji Bhajan, Garba, Dhrol pad & few more.
GUJARAT STATE PLASTIC MANUFACTURERS' ASSOCIATION – He created widespread awareness to save Energy in Plastic Industries. He was also a member of the Managing Committee of PLEXPO-2010 – Internation Exhibition of Plastics. He arranged and conducted a tour of 5000 students to IITs, Engineering Colleges & High Schools to raise awareness about Waste Management and distribute knowledge regarding Plastic Manufacturing Machineries.
ENTREPRENEUSHIP DEVELOPMENT OF INDIA – Empanelled Energy Auditor for their Cluster Projects of Dye & Intermediates. Was also a faculty for INTERNATIONAL CLUSTER DEVELOPMENT COURSE for Energy Conservation.
Delivered lectures on Energy Saving Techniques & Potential with Gujarat Cleaner Production Centre, Sakalcahnd College Of Engineering, Visnagar; G.H.Patel College of Engineering & Technology, Anand, Naroda Indl. Assocition, Odhav Indl. Association, Vatva Indl. Association, Saurahstra Plastics Manufactuers' Association, Rajkot, Vapi Indl. Association, Ankalesh Indl. Association & few more..
Mrs. FALGUNI SHAH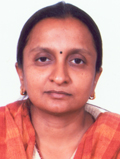 Falguni Shah completed her post graduation and joined NIFA ELECTRONICS in 1993 as an Accountant. Due to her dedication and expertise in finance management and tax planning, she rose to join the Management Board of NIFA ELECTRONICS Currently, she is in charge of the overall administration and is indispensible to the organization.
Mr. DILIP PATEL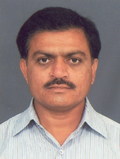 An electronics engineer by qualification, Dilip Patel started his career in 1994 as a service engineer in Nikhil Shah's team. Currently he heads the Production & Service department of NIFA ELECTRONICS. An expert at customer service management, he has trained more than 50 electronics engineers till date. He understands the minor subtleties and the major responsibilities of the organization. His work speaks for him, and his problem-solving skills are unmatchable. A calm person by nature, he has been one of the main reasons for the organization's success.