management Team
Mr. Nikhil Shah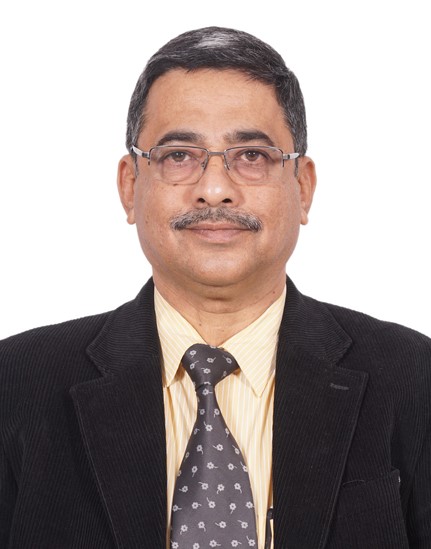 Ahmedabad, India
Electronics Engineer
He is hard working and affable person. Although, he has progressed along with the new age mentality, he still believes in the values depicted in our culture and follows the Bhagavad-Gita "KARMANYEVADHIKARASTE… MA FALESHU KADACHAN"
TECHNICAL SKILLS
Power Conditioning problems study & solution
Power Management analysis & systrem design
Energy Conservation study & implementation
Power Quality Study & Mitigation design
Power Electronics system incorporation in process application like flow, pressure, temperature
Customer support
Quality policy & planning
Exposure to all types of industries
PROFESSIONAL SKILLS
Entrepreneurship
Business management
HR Management with clients, staff & vendors
PR Management with media
Techno-Commercial discussion
New Product & brand launching
Negotiation skills
Complete integrity & ethics maintained
Ready to work as market demand & new researches
Finance management from banks to balance sheet
STRENGTH
Optimistic approch
Analytical thinking
Self-motivating attribute
Interpersonal skills
Strong value system
Leadership skills
Team Management
Resource mobilization
Proactive thinking
Unrelenting hard work of 30 Years
Different thought process
Social life given equal importance
KNOWLEDGE DISSEMINATION ACTIVITIES :
GUJARAT STATE PLASTICS MANUFACTURERS' ASSOCIATION invited for Energy Saving awareness among members
SAURASHTRA PLASTICS MANUFACTURERS' ASSOCIATION also invited for Energy Saving Awareness among members
ENTREPRENEURSHIP DEVELOPMENT INSTITUTE OF INDIA, Bhat conduct INTERNATIONAL CLUSTER DEVELOPMENT COURSE.. Educating participants about roll & method of Energy Conservation in Cluster since 8 Years
L.D.College Of Engineering, Nirma College Of Engineering, Pandit Dindayal Petroleum University, Gandhinagar; Indus University, Ahmedabad; G.H.Patel College of Engineering & Technology, Anand; Government Eng,College, Patan; LDRP College of Technology, Gandhinagar; Sakalchand College Of Engineering, Visnagar; & name a few invite for educating students about method of Energy Conservation..
Naroda Indl. Association, Odhav Indl. Association, Vatva Indl. Association, Vapi Indl. Association, Ankaleshwar Indl. Association & few more invite regularly for spreading awareness among members of Energy Conservation.
YES BANK for their CSR Project invited to speak about Energy Conservation among Foundry Industrialist at Rajkot.
SOCIAL WORK & MEMBERSHIP :
VIDYAVIHAR KUL – An Old Students' Association of C.N.VIDYAVIHAR, served as a Secretary from 2004 to 2013. My constant effort has lead to the development of an Institute for Membership, Educational Development work, Infrastructure Development, Green Development & various entertainment events..
GUJARAT STATE PLASTIC MANUFACTURERS' ASSOCIATION – member of the Managing Committee of PLEXPO-2010 – International Exhibition of Plastics. Arranged tour of 5000 students from IITs, Engineering Colleges & High Schools to raise awareness about Waste Management in PLEXPO'2010 exhibition..
SOCIETY OF POWER ENGINEERS (I), Ahmedabad Chapter – Serving as Secretary.. Activities are to organize Lectures, on different topics and engineering including Power Engineering..
Mrs. FALGUNI SHAH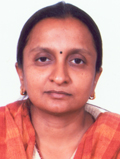 Falguni Shah completed her post graduation and joined NIFA ELECTRONICS in 1993 as an Accountant. Due to her dedication and expertise in finance management and tax planning, she rose to join the Management Board of NIFA ELECTRONICS Currently, she is in charge of the overall administration and is indispensible to the organization.
Mr. DILIP PATEL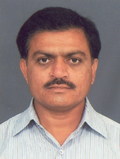 An electronics engineer by qualification, Dilip Patel started his career in 1994 as a service engineer in Nikhil Shah's team. Currently he heads the Production & Service department of NIFA ELECTRONICS. An expert at customer service management, he has trained more than 50 electronics engineers till date. He understands the minor subtleties and the major responsibilities of the organization. His work speaks for him, and his problem-solving skills are unmatchable. A calm person by nature, he has been one of the main reasons for the organization's success.
Mr.JIGISH SHAH

Electrical & Mechanical Engineer
22 Years of rich experience with Projects like, Textile, Copper foundry, Hospital, Hotel, Real Estate, Automobiles, Aviation, Bio feritilisers & Tissue culture lab,
Having skill of Consulting, Contracting, Project management, Construction, Infrastructure development & Facility management.
Also worked for Green building project
Also having International exposure at various capacities in Middle East with U.S. based MNC consulting company for five years.
His ongoing research interest and contributions are focused on energy saving and efficient use of utility services.